Hi I'm Ari,  
I would like to be writting my first blog showing my creative space and process but my workspace is being renovated at present and is very unphotogenic so I promise to come back to that at a later stage.  Meanwhile I am going to start with something more fun.  
Many small handmade businesses surely start with people like me who love to potter around learning new crafting skills and techniques in design and kids birthday parties are the perfect opportunity to splash out and be whimsical.  It is so much more fun to make party decorations than to buy them and even more fun to be able to upcycle some items to create unique decorations.  
I had been wanting to try making large paper flowers that I had seen on Pinterest for ages and my little girls 7th birthday on the weekend was the perfect opportunity to try them.  These ones were only simply but they were so much fun to make and I plan to hang them in my little ones room after the party.  I basically followed this tutorial if you want to give them a try yourself   https://pin.it/5nabjggvierwom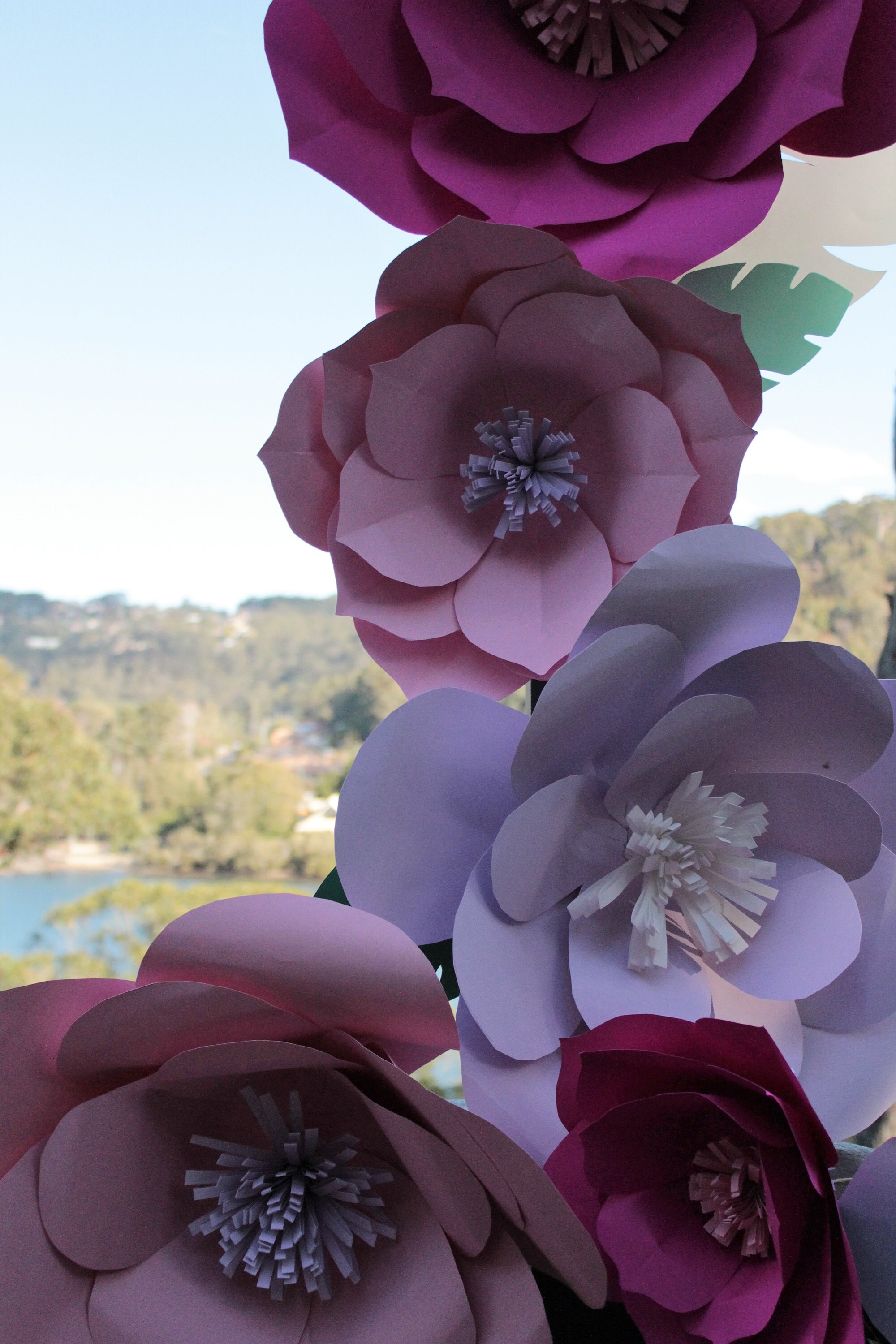 I used the paper offcuts to make butterfly garlands.  Perfect for adding a bit of colour to our wintery Mulberry tree.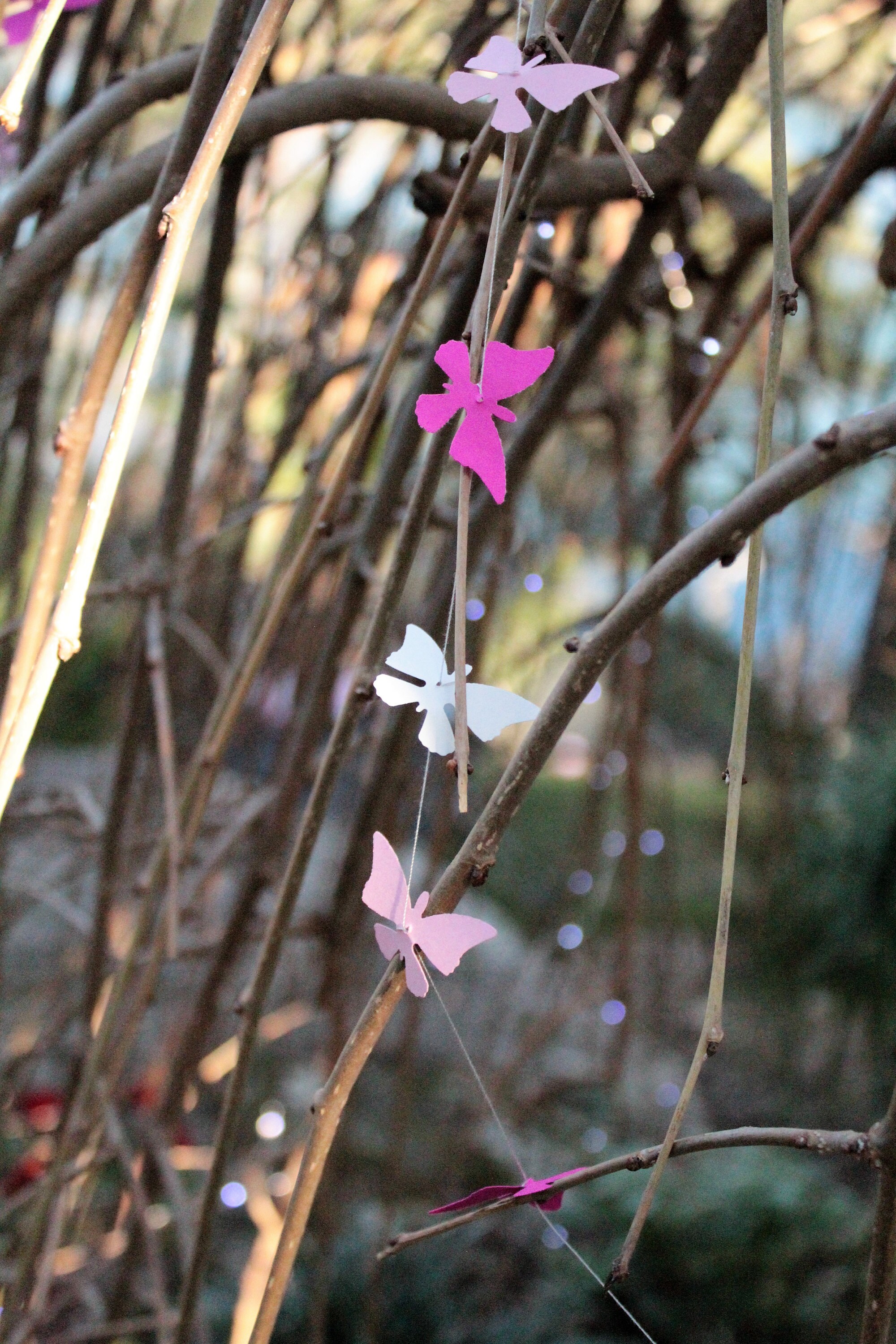 One of my favourite creations was this little woodland table and chairs made out of some old tree stumps and a large piece of hardwood timber found at our local firewood shop. I glued the top to a tree stump added some sweet little cushions and voila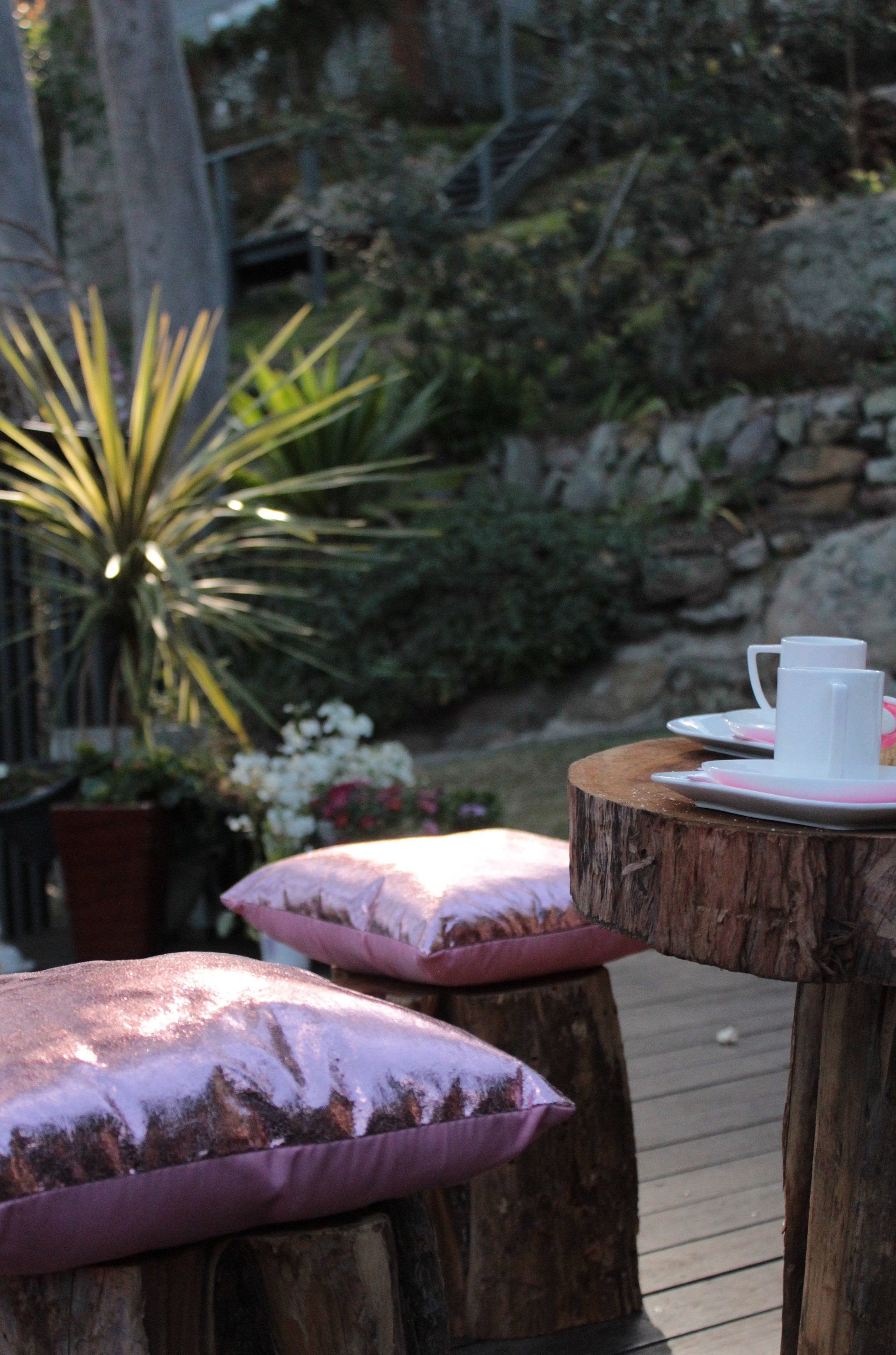 What little girl doesn't love a cubby house and this little tent was made from a net curtain I found at an Op shop for $7.   I filled it with cushions and draped fairy lights and more butterflies. Perfect for the little woodland fairies!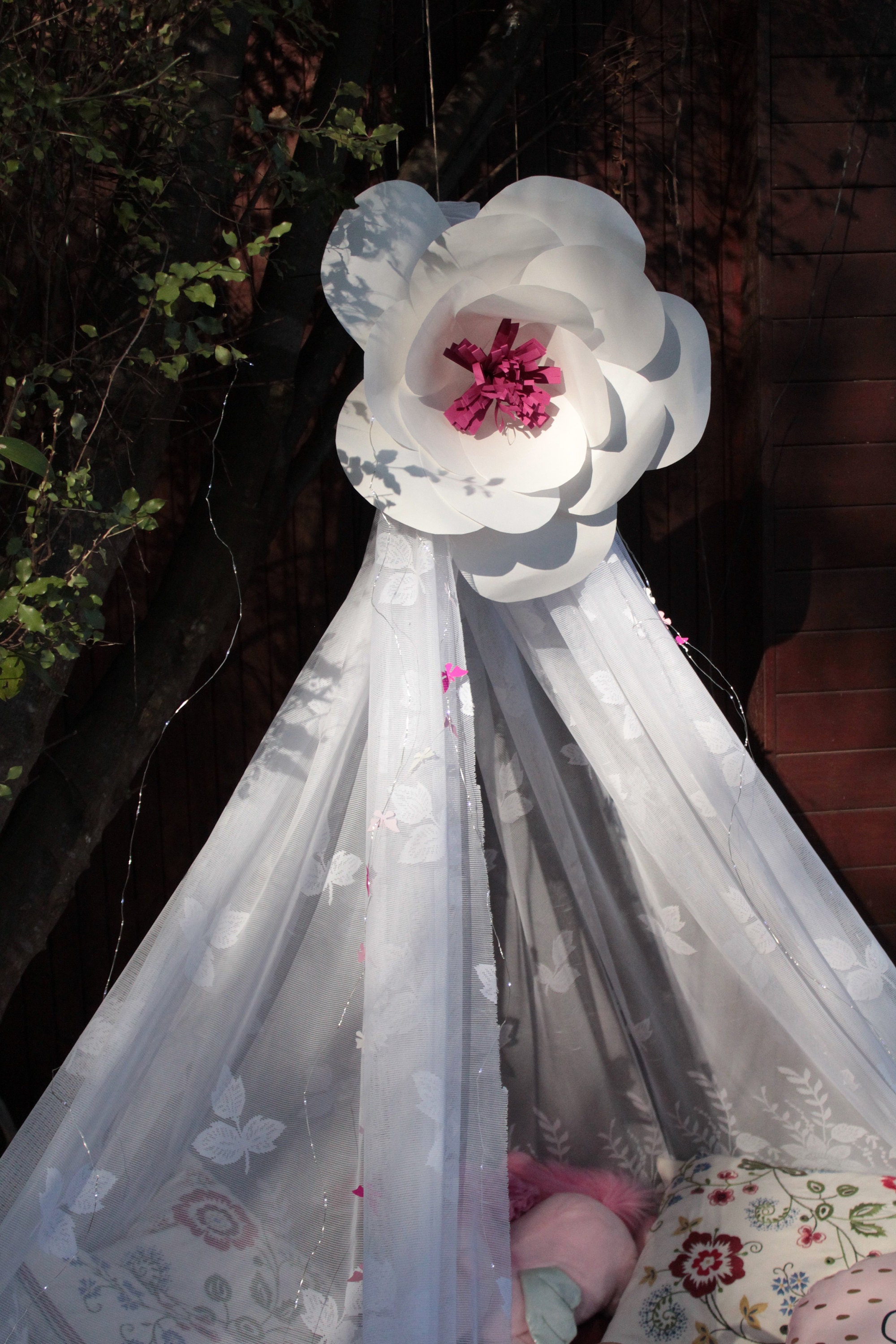 Add in some party food in some clear glass jars ($1 each at our local Op shop).....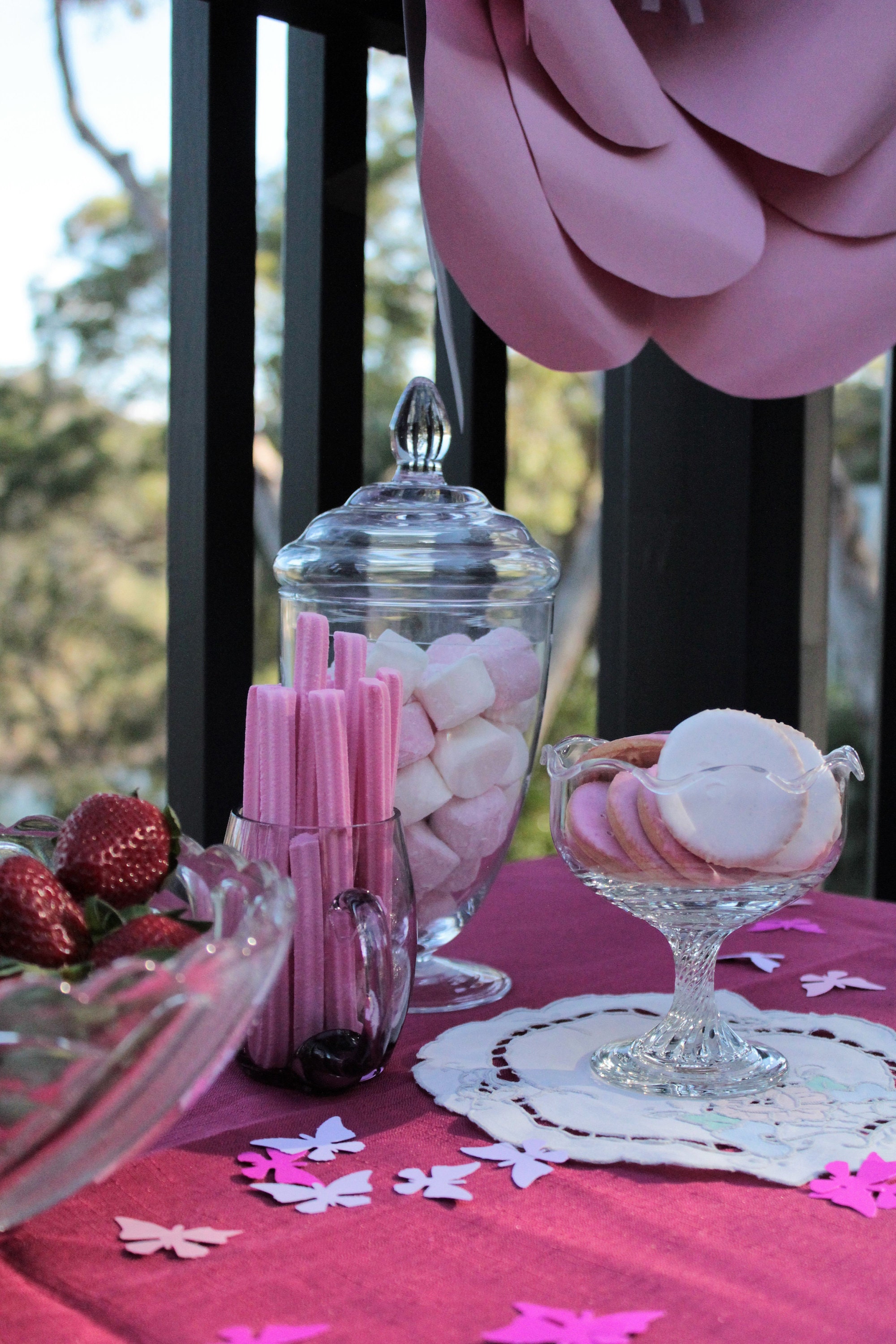 a couple of little cuties and a birthday girl...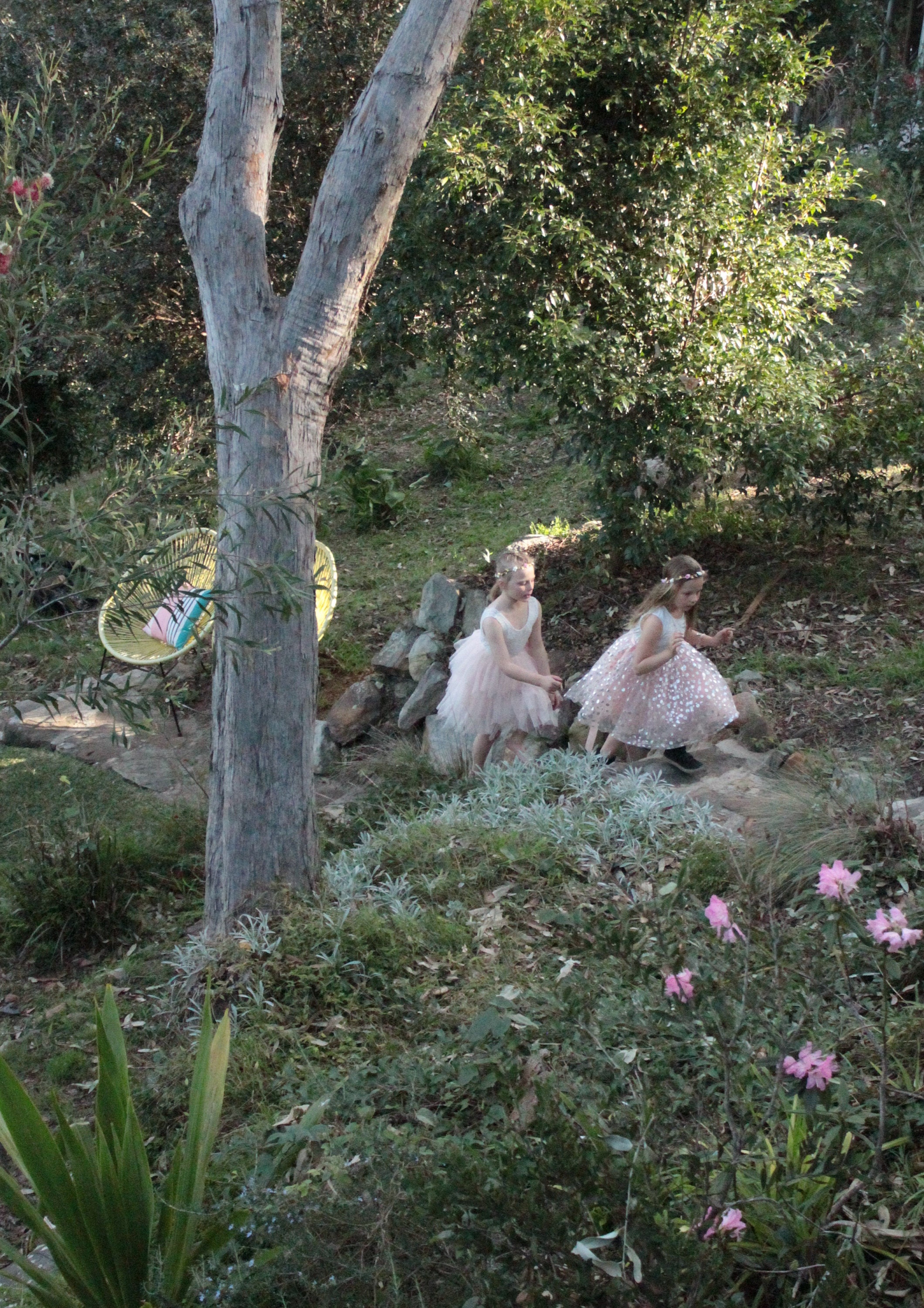 and it is was time to party!!